Police Department Bios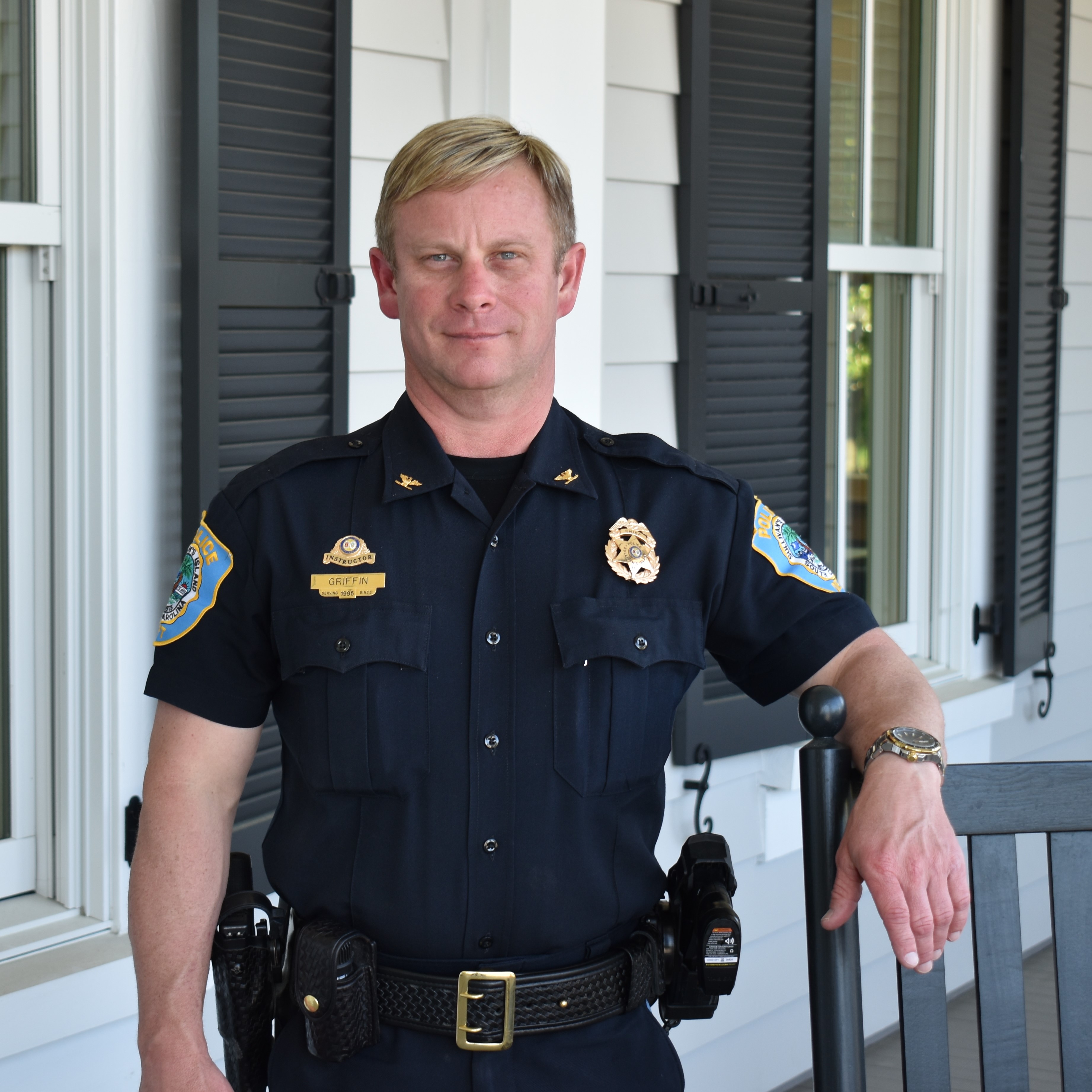 Chris Griffin - Chief of Police
Chris serves as the Chief of Police for Sullivan's Island. His law enforcement career began at the North Charleston Police Department in 1995.  He joined the Sullivan's Island Police Department in August 1997 as a patrol officer and was given the opportunity to advance through the ranks.  Positions held in the department include corporal, lieutenant, acting chief before being appointed police chief by Town Council in January 2018. Law enforcement is his passion and he especially enjoys helping people, becoming part of the community, and developing the department for the future. You may contact him at 843-883-5739 or cgriffin@sullivansisland.sc.gov.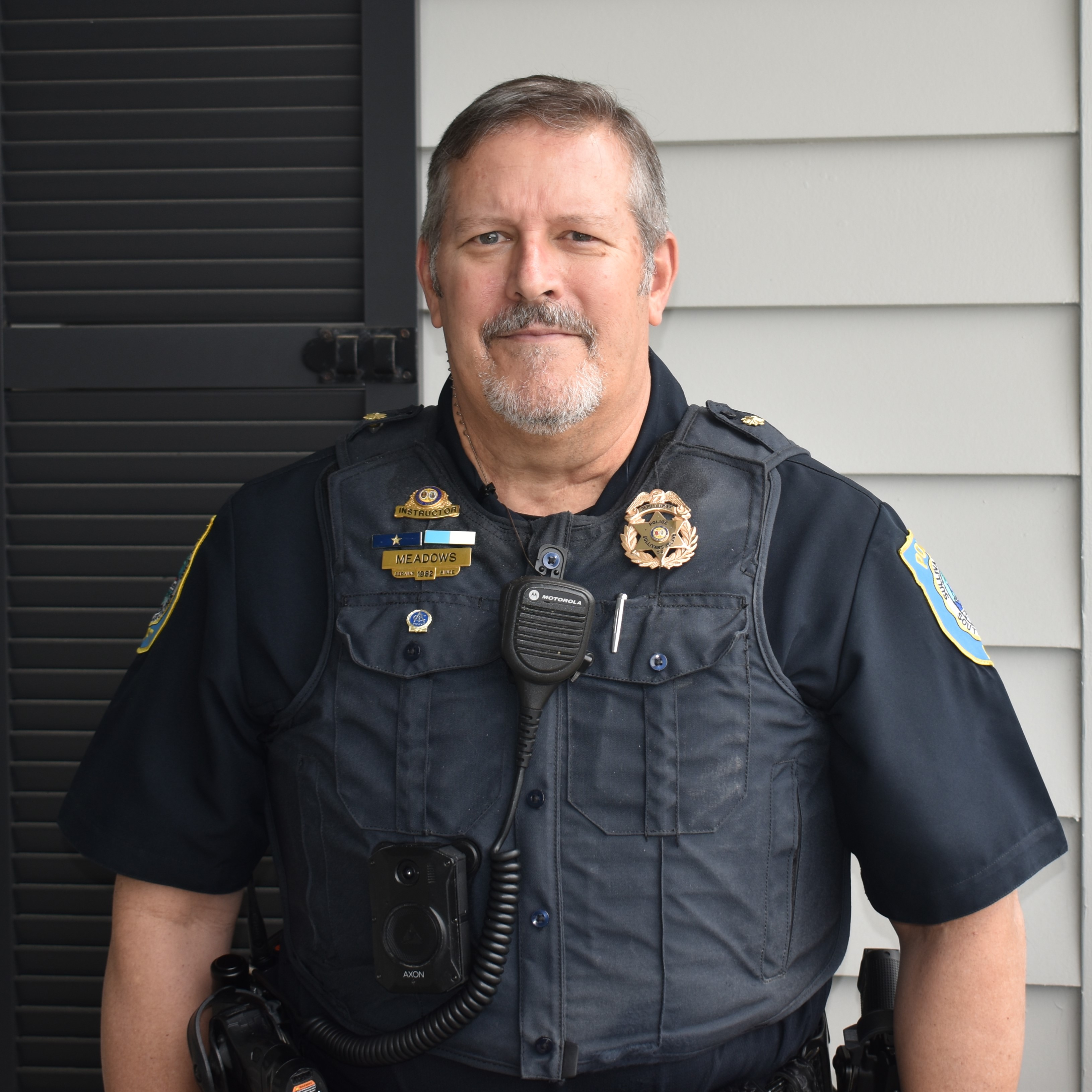 Glenn Meadows- Deputy Chief of Police 
Glenn was promoted to Deputy Chief of Police for the Sullivan's Island Police Department effective March 24, 2023. He is responsible for assisting the Chief of Police in the administration and execution of the mission of the Police Department. He has over 40 years of experience in law enforcement. He is a SC State-certified instructor and enjoys establishing police/community partnerships. Glenn organized the police department's annual Toys for Tots Christmas Bike Drives and the first department community blood drive. In 2005, Glenn retired as a sergeant after a 25-year career with Newport News, Virginia Police Department. After retirement, Glenn served three tours in Iraq and six tours in Afghanistan in a civilian Rule of Law advisory capacity. He also served as a SWAT instructor for the State Department's International Global Anti-Terrorism Assistance Program. Glenn can be reached at 843-834-4298 or gmeadows@sullivansisland.sc.gov.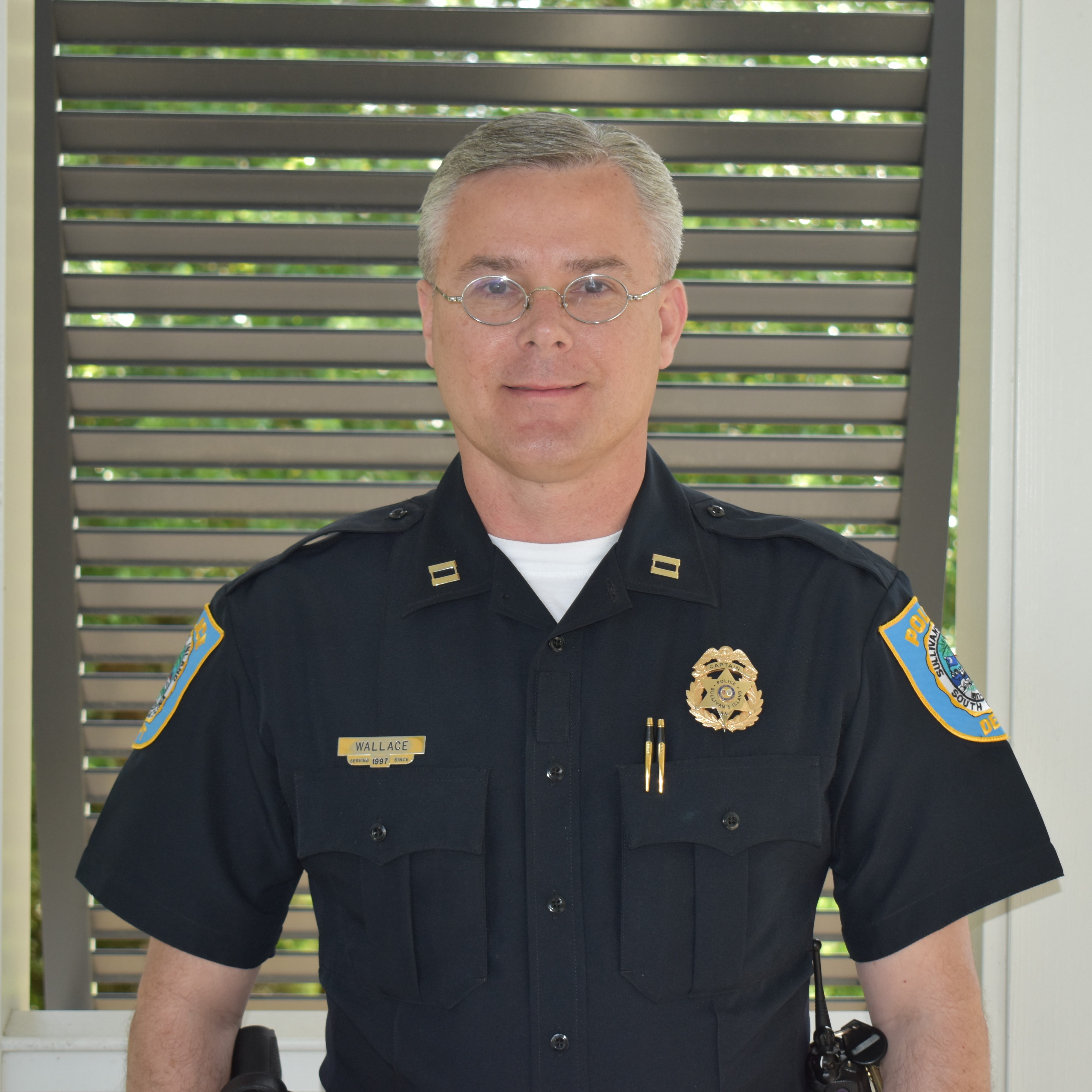 Christopher J Wallace- Captain 
Captain Wallace assists with daily operations of the department. He also serves as the evidence custodian. Captain Wallace began his career in 1997 as a reserve police officer with the Isle of Palms Police Department. He went on to serve as a patrolman with the Hanahan Police Department before joining Sullivan's Island in 1999. Captain Wallace can be reached at 843-883-5738 or cwallace@sullivansisland.sc.gov.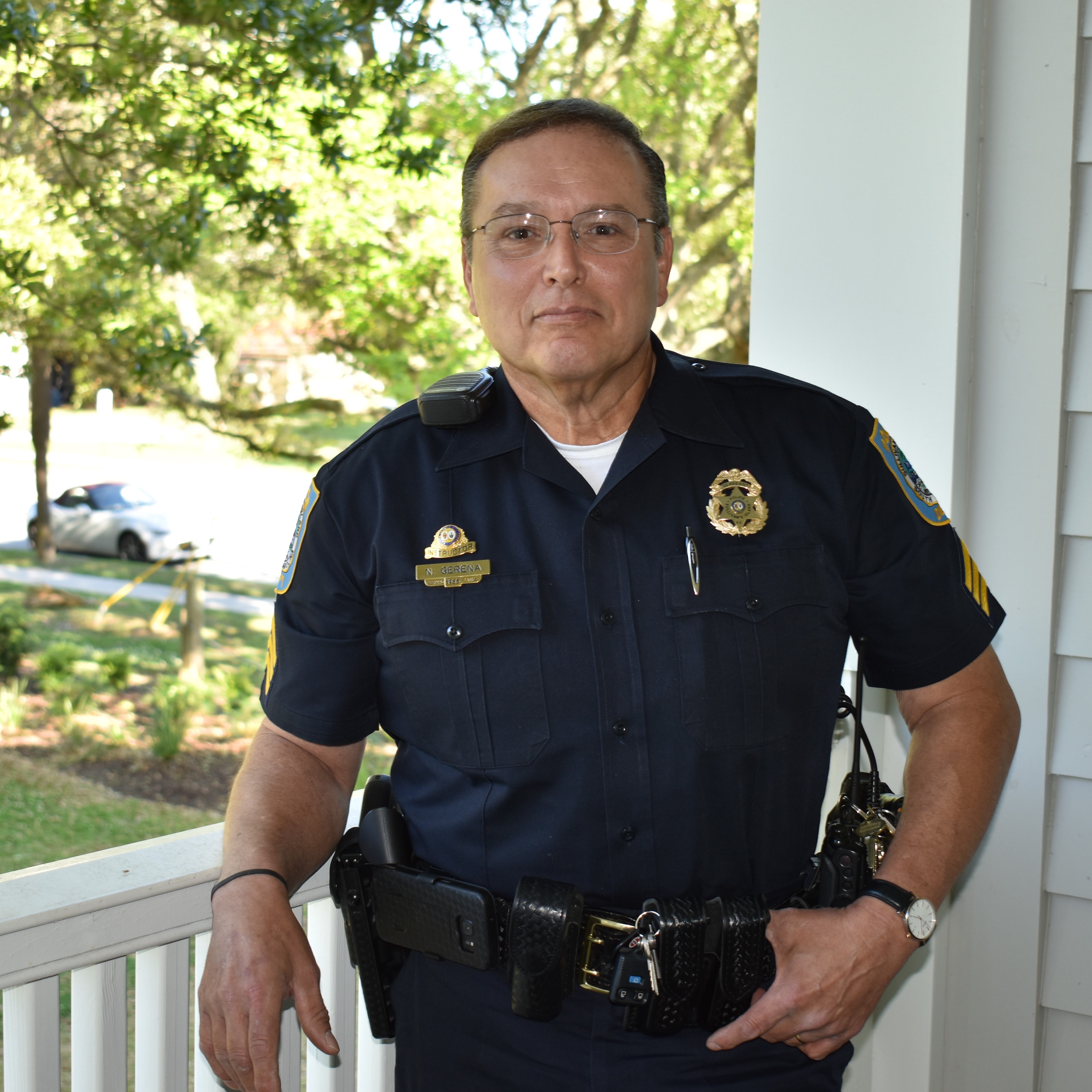 Nelson Gerena -Sergeant 
Nelson started with the Town in 2014 with over 36 years of prior law enforcement experience. He is the Agency's National Crime Information Center Terminal Agency Coordinator and also serves as the Logistic Sergeant. Additionally, he serves as a Firearms and TASER Instructor. Nelson can be reached at 843-883-5740 or ngerena@sullivansisland.sc.gov.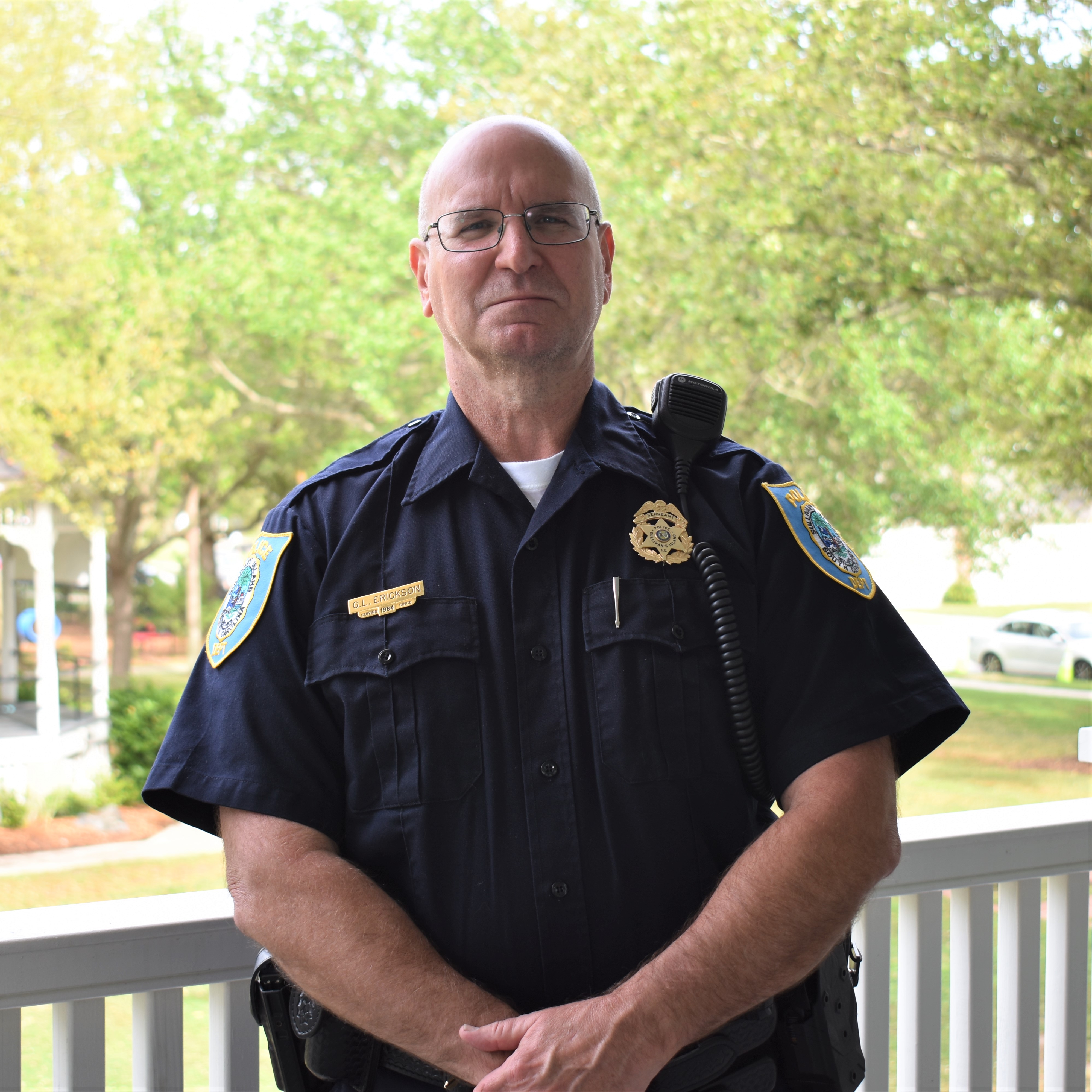 Gary Erickson- Sergeant
Sgt. Erickson joined the Sullivan's of Island Police Department in 2016 and has many years in law enforcement experience.He has been assigned duties in administration protocol for State and City citations and as evidence storage custodial assistant. He currently maintains credit for Field Training Officer status. Gary can be reached at 843-883-5714 or gerickson@sullivansisland.sc.gov.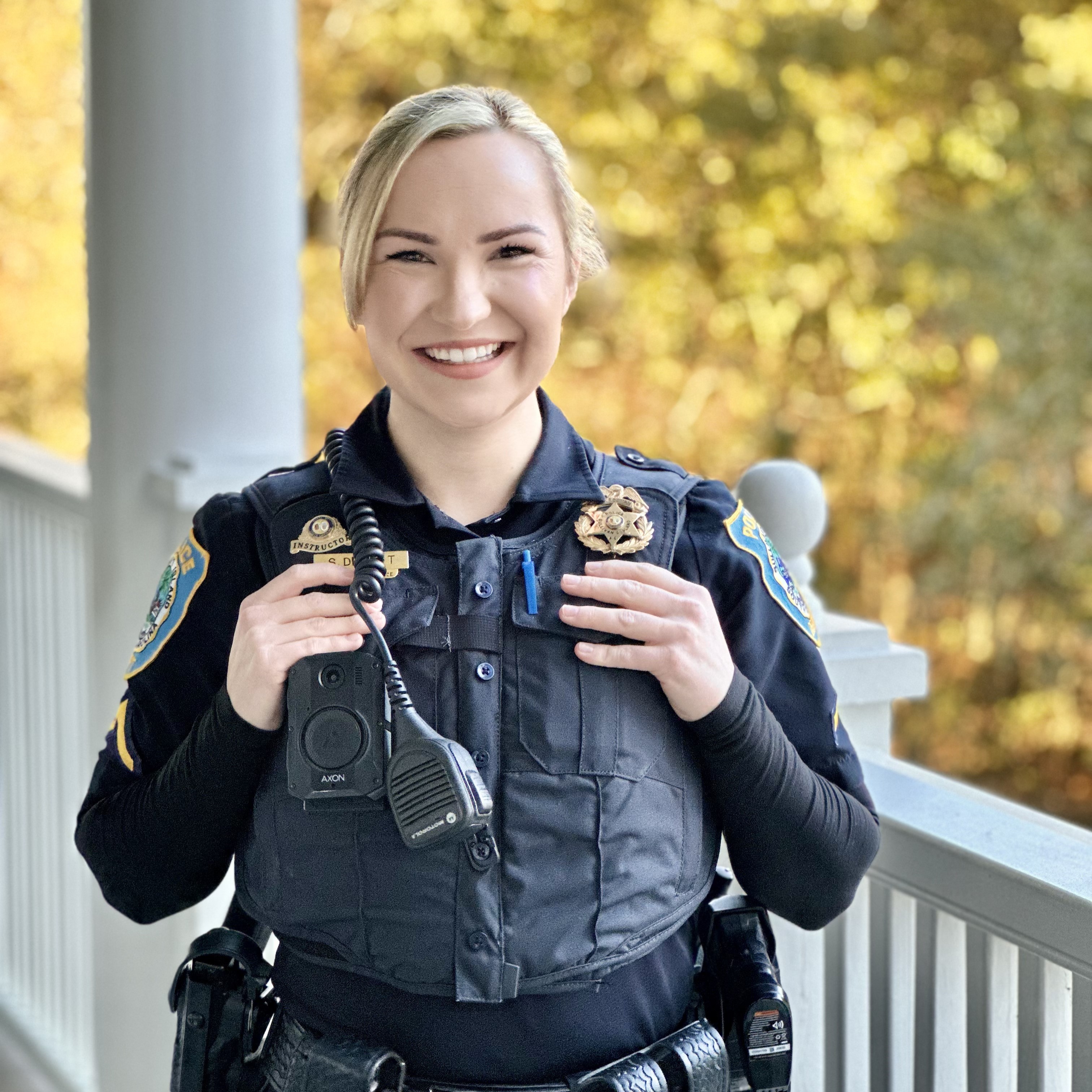 Sydney De Nett -Sergeant
Sydney has been serving the residents since 2017. She got her start on the island doing beach patrol before graduating as a police officer from the South Carolina Criminal Justice Academy. Sydney De Nett was promoted to Training Sergeant effective May 3, 2023. Sydney serves as a Narcan instructor, a Specific Skills instructor, and a DUI/SFST instructor. Throughout her years with the department, Sydney has attended various training courses such as Principles of Supervision, Applied Suicide Intervention Skills Training, and Field Training Office Manager, among others. 
Additionally, Sydney schedules training, maintains training records for the department, and coordinates community events. She holds a bachelor's degree in criminal justice from the Citadel and a certificate in corrections from Trident Technical College. Currently, she is working towards her master's degree in criminal justice at Charleston Southern University! 
She has a strong focus on community outreach and enjoys meeting each resident and visitor. Recently, Sydney partnered with WakeUp Carolina to hold a free Narcan training event for the public. Following the course, participants received a free overdose prevention kit that contained two Narcan nasal sprays. The next community event that Sydney has scheduled is with the Blood Connection on June 2, 2023, at Sunrise Church. Donors will receive $60.00 in eGift cards.  She can be reached by email at sdenett@sullivansisland.sc.gov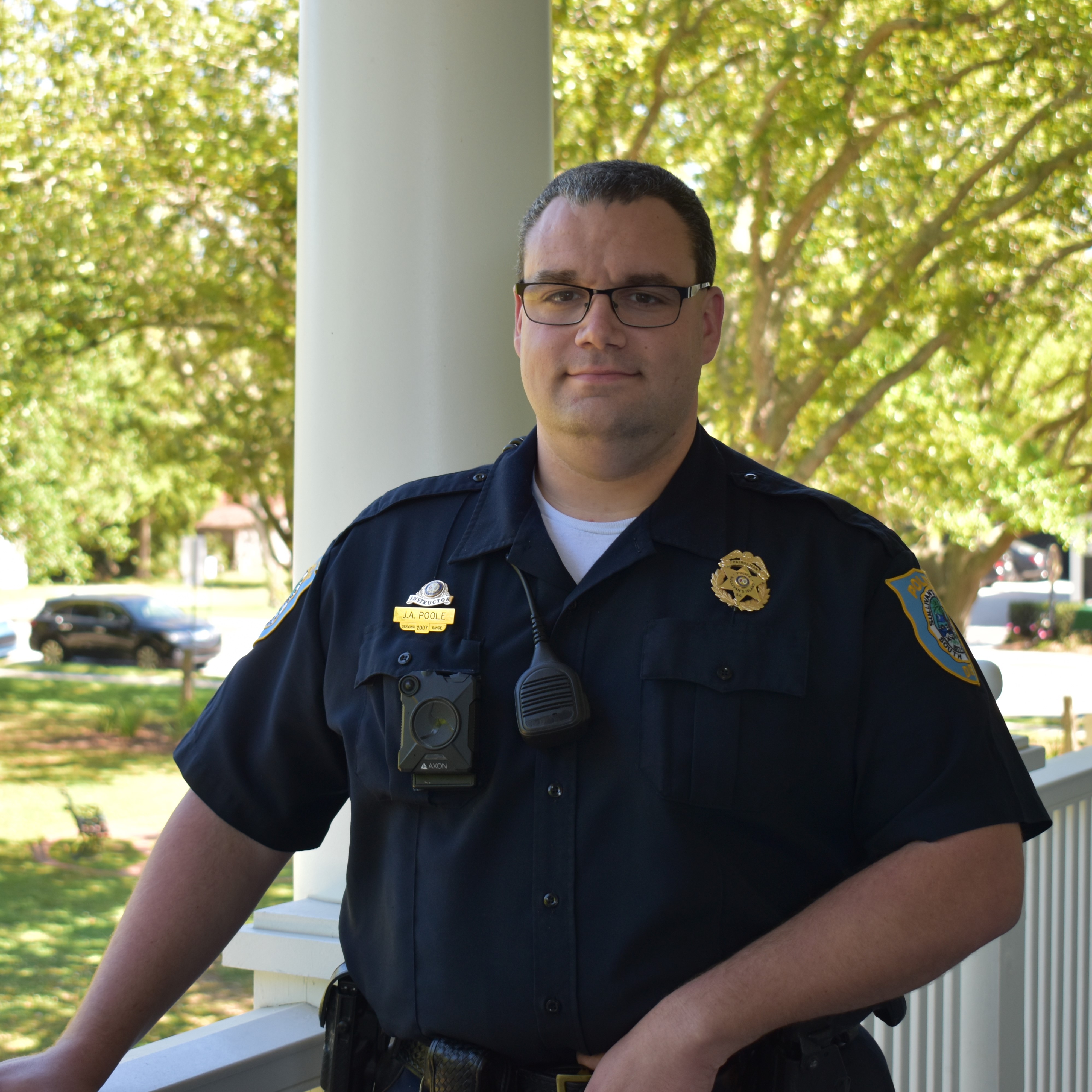 Joshua Poole-  Patrol Officer 
Josh started working for the department in 2008. His prior experience includes North Charleston Police. He is a certified School Resource Officer and serves on the Sullivan's Island Elementary School Safety Board. He can be reached at 843-883-9636 or jpoole@sullivansisland.sc.gov.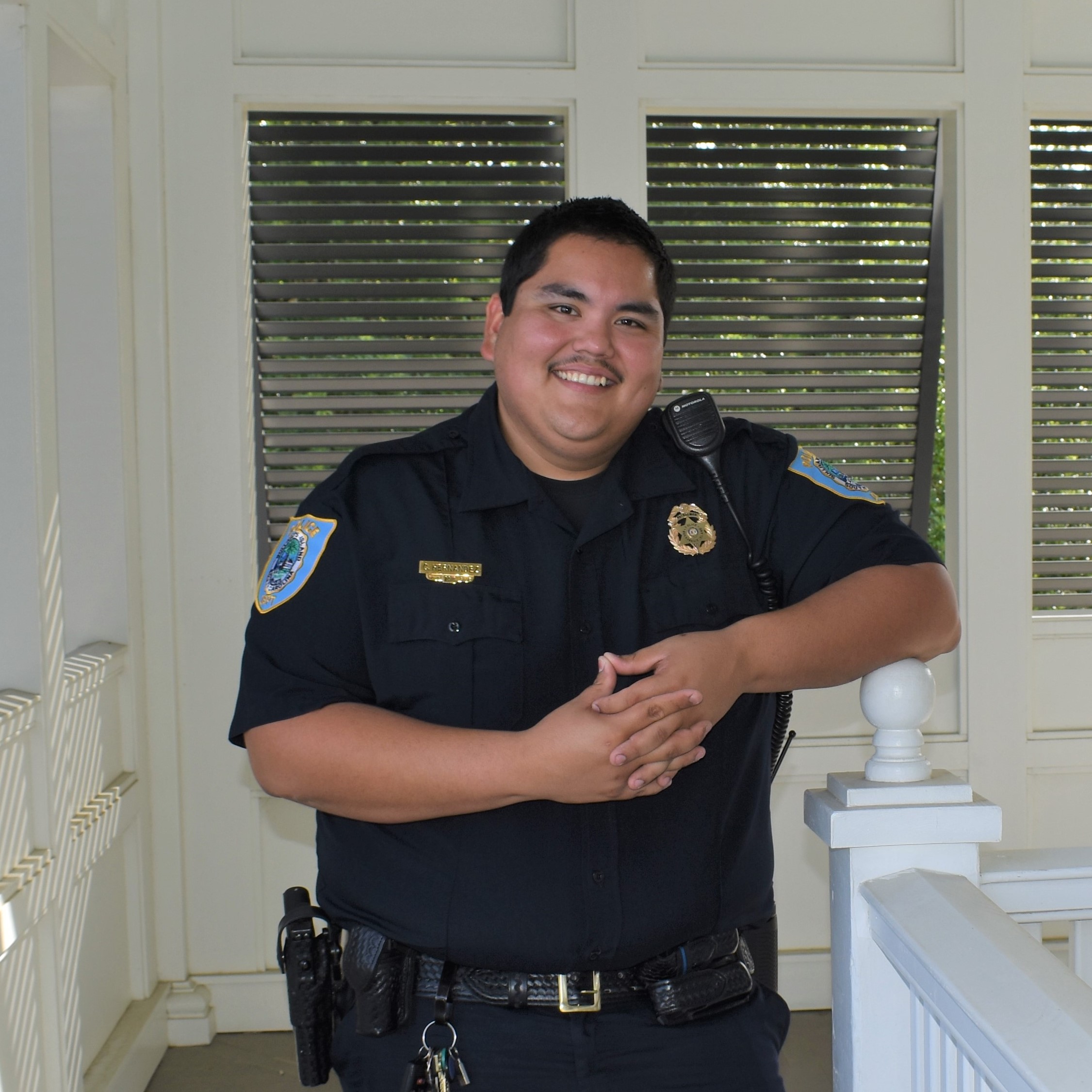 Carlos Hernandez -Patrol Officer 
Carlos started with the Town in May of 2017 as a Beach Service Officer. Since then, he has served in many roles including Parking Enforcement and Town Code Enforcement. He was sworn in as a Patrol Officer and Graduated the South Carolina Criminal Justice Academy in February 2019. Officer Hernandez can be reached at 843-883-9636 or chernandez@sullivansisland.sc.gov.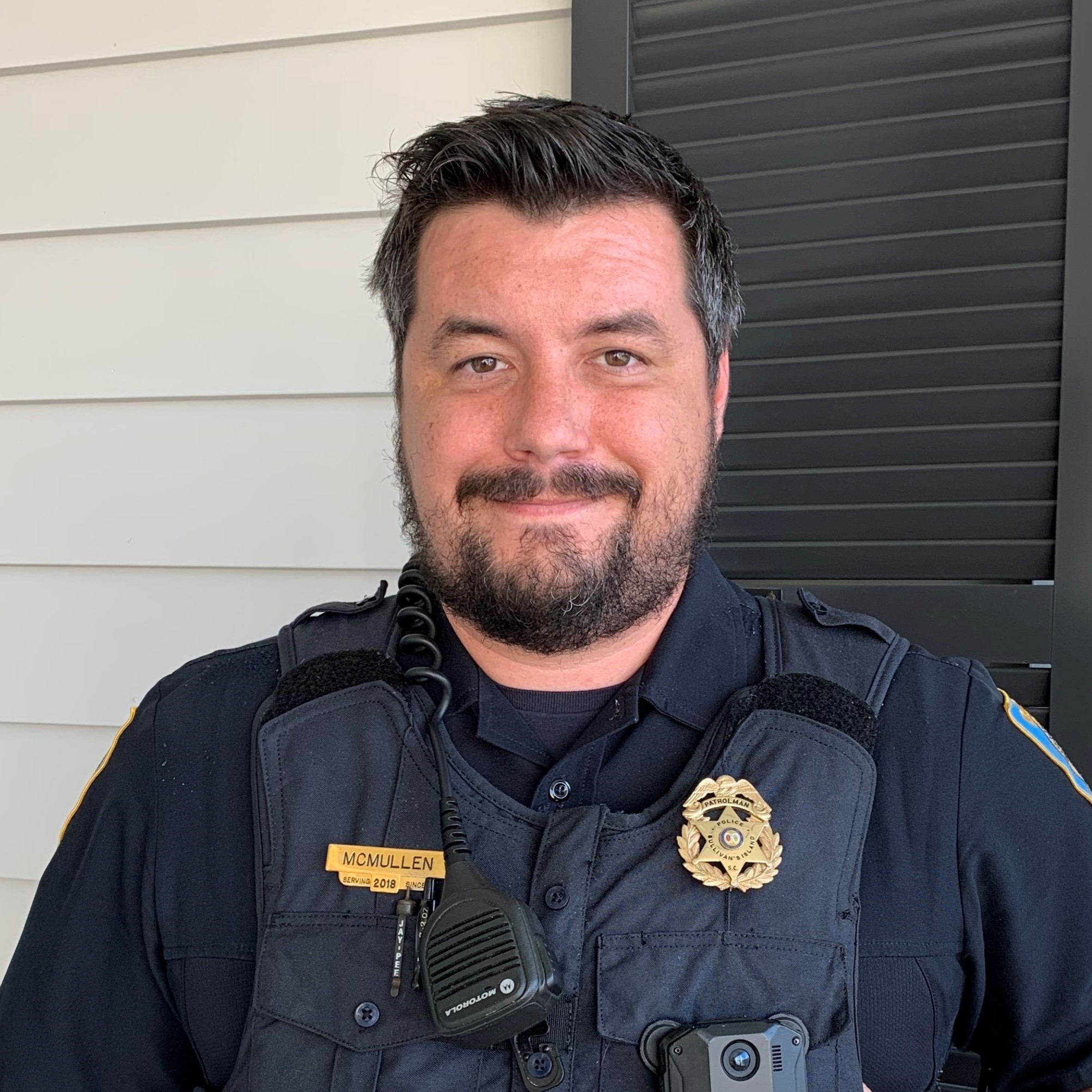 Joseph McMullen- Patrol Officer
Joe started with the Town in 2020. He is a sworn Patrol Officer, which duties include patrol of the Island, focusing on traffic enforcement and protecting the Island residents and their property. Additionally, he serves as a Firearms Instructor. Joe can be reached at 843-883-9636 or jmcmullen@sullivansisland.sc.gov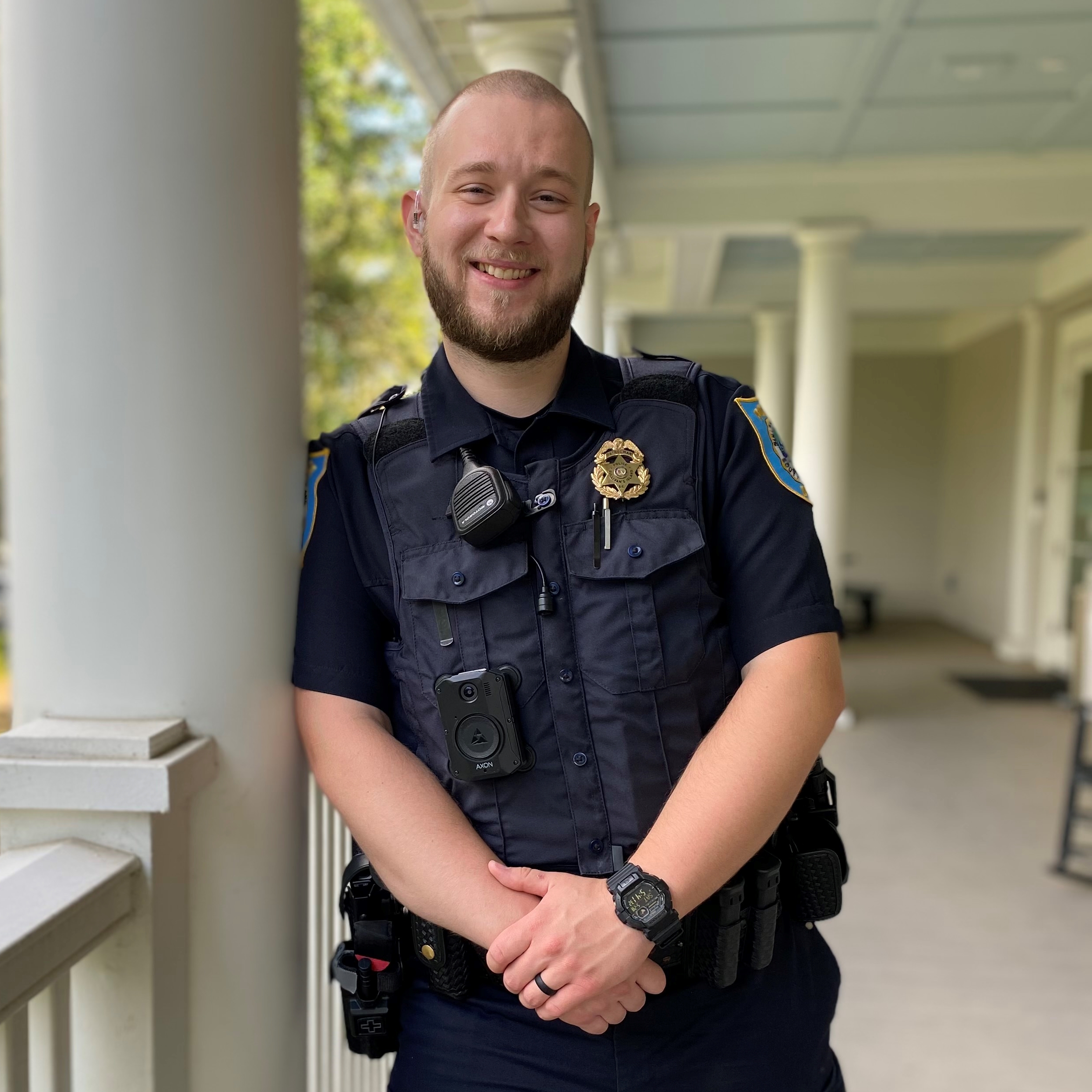 Elias Shaffer - Patrol Officer
Elias started with the Town in 2022. Elias has been in law enforcement since 2017, he also previously served as a 9-1-1 Emergency Supervisor, and a City Firefighter in Pennsylvania. Elias has received prior commendations for his acts of bravery, and pro-activity in all aspects of emergency services. Elias is also a certified Field Training Officer. Elias can be reached at 843-883-9636 or eshaffer@sullivansisland.sc.gov.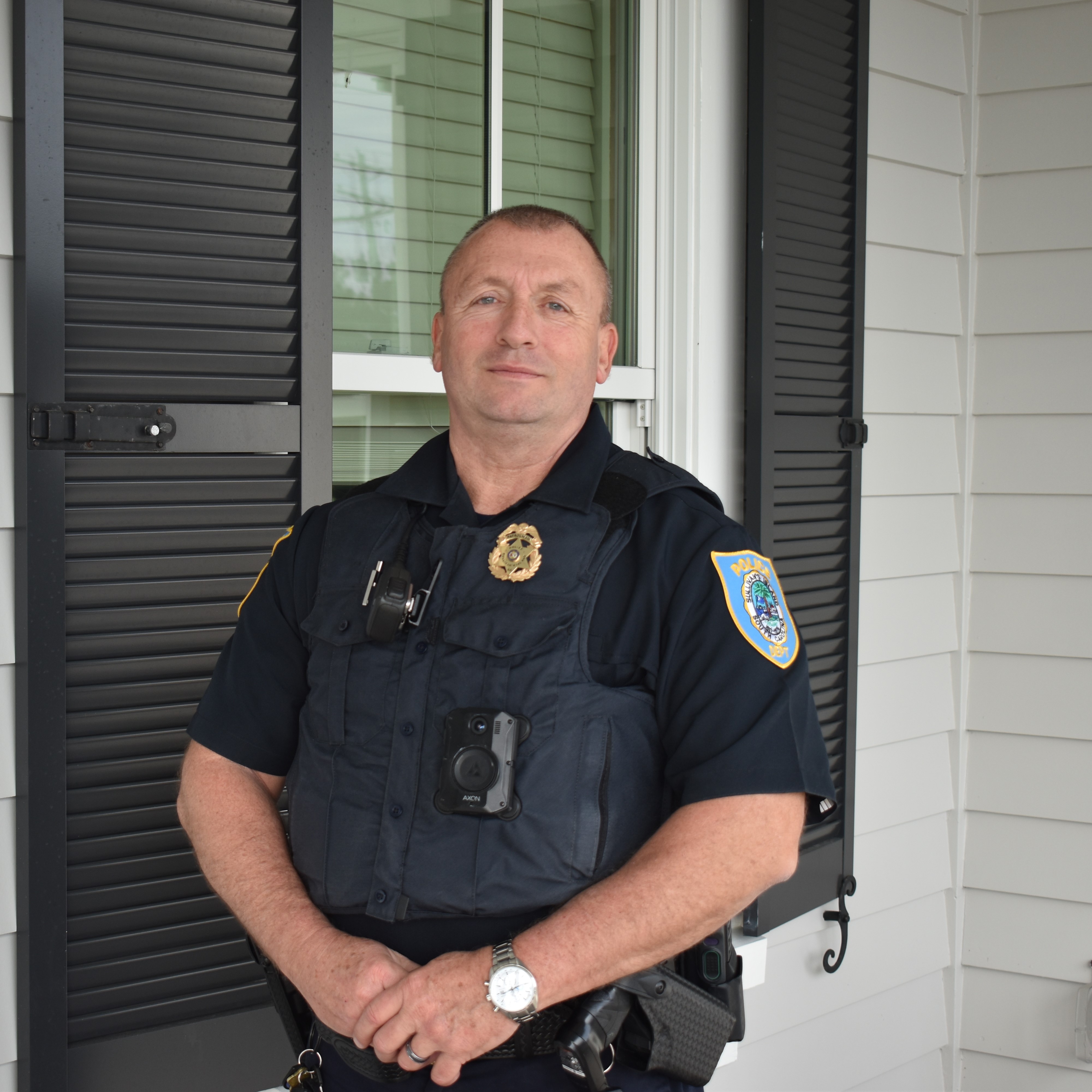 Monty Anders - Patrol Officer
Monty began his service on Sullivan's Island in January 2023. Prior to that he served over 6 yrs. in the United States Navy working in Submarines. He started in law enforcement in 1994 when he enlisted in the Pa State Police. He retired as Corporal/Patrol Unit Supervisor in 2014. He then worked for over 5 years with the Selinsgrove Borough Police Dept. He has previously worked as a 911 Dispatcher and was also a volunteer Fire Fighter for over 25 years. He looks forward to working in the community of Sullivan's Island. He feels it is vitally important to have a strong relationship between the community and law enforcement. You can reach Officer Anders at 843-883-9636 or manders@sullivansisland.sc.gov.
.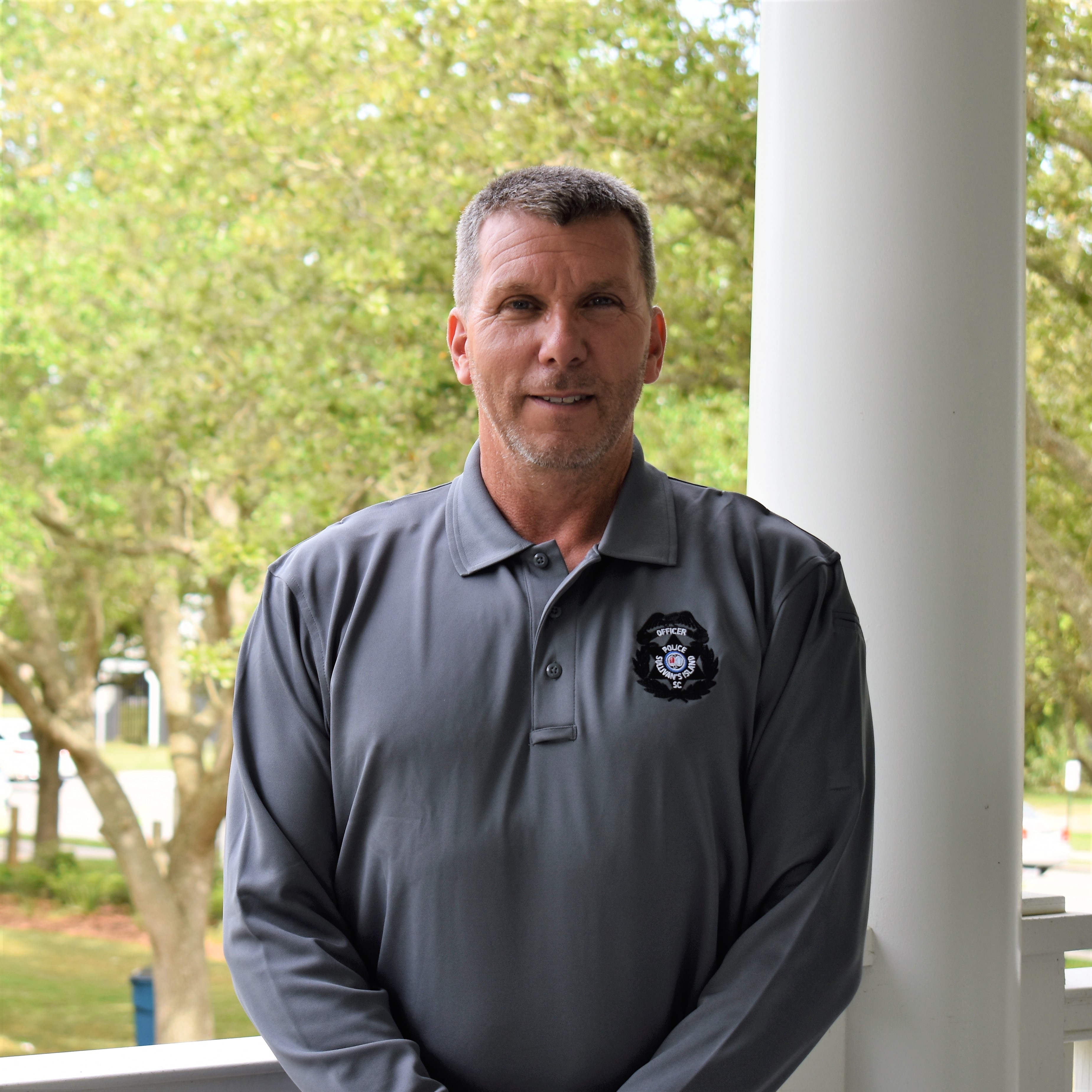 Tom McLellan - Fleet Manager 
Tom began working for the Town in 1994. Tom's duties include maintaining the Town's fleet of vehicles, animal control and many small projects the Police Department handles. You can reach Officer McLellan at 843-883-5737 or tmclellan@sullivansisland.sc.gov.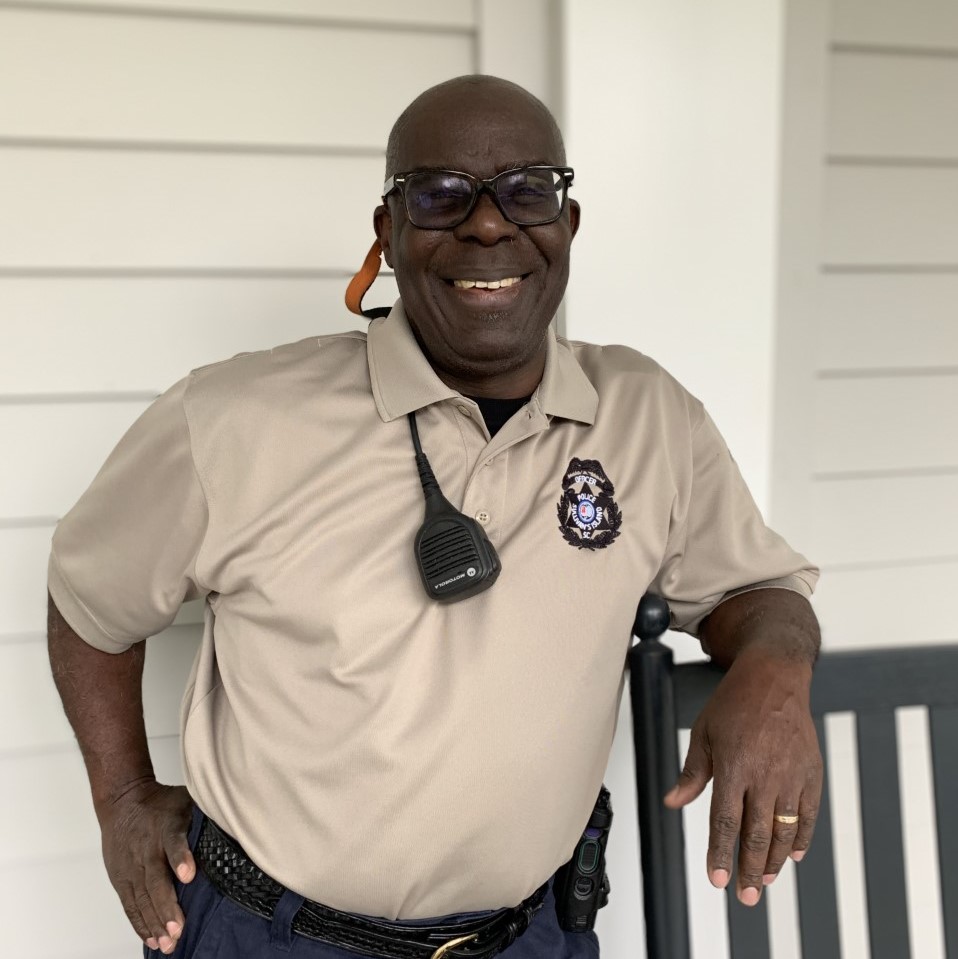 Nehemiah Clarke - Beach Services
Originally from Jamaica, Nehemiah transferred to Bridgeport, Connecticut, to work for Raytheon Engineering Company. Eventually he relocated to this area to work for BP Amoco Refinery in Wando, SC as an accounting manager. He also has experience with the City of Charleston Police Department as a Code Enforcement Officer. You can reach Nehemiah at nclarke@sullivansisland.sc.gov.